Articles with tag 'Applicant Survey'
'
TOP
MBA
Applicant Survey by date
The MBA Applications and Aspirations Report explores the responses from thousands of MBA applicants around the world who took part in the most recent QS TopMBA.com Applicant Survey.
In which countries are potential MBAs looking at studying the qualification? Our latest report has found the top 10 destinations for students this year.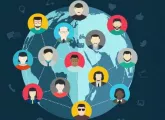 In this visual commentary on the new QS TopMBA.com Applicant Survey 2015, we're exploring MBA salaries and salary expectations around the world.