Articles with tag 'applying to business school'
'
TOP
MBA
applying to business school by date
Want to know the acceptance rates of top US business schools? We've got you covered.
Discover how the coronavirus pandemic is affecting applications to top business schools around the world and find out how you might be affected.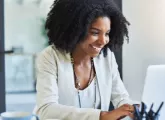 You might not be able to attend b-school fairs, but you can still choose an MBA program from home. Here are our top tips.