Articles with tag 'digital innovation'
'
TOP
MBA
digital innovation by date
As working from home becomes the new normal for millions around the world, we take a look at why it's essential for so many to possess the digital skills needed to succeed. 
New decades always bring on changes. From MOOCs, digital courses and video games, take a look at some new teaching methods that might reshape education in the 2020s.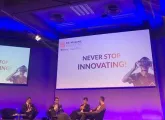 At QS' Re:Imgine Education conference, three experts on entrepreneurship discuss what it means to be an entrepreneur in the digital age and why business schools need to keep up with changes in the marketplace. 
TOP
MBA
digital innovation by date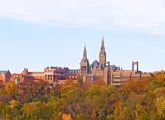 Newly-appointed dean Paul Almeida has big plans for the Washington DC-based business school. But balancing innovation with the university's cultural and religious traditions will be his greatest challenge.