Articles with tag 'disruption'
'
TOP
MBA
disruption by date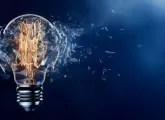 Change can be hard. But if businesses are to thrive in the modern world they require disruptive thinkers to drive innovation. Find out how business schools are teaching MBAs about disruption.
University of Aberdeen Business School introduces its MBA (Global), a new breed of online MBA designed for a new, forward thinking breed of managers.
There is no content in this category to be shown.