Articles with tag 'essays'
'
Get all the advice you need for the essay portion of the MBA admissions process with these books.
Admissions essays remain a fundamental part of your MBA application, but mastering them is no easy feat. We asked admissions directors for their tips.
MBA admissions experts explain their top tips for making the most of your admissions essay.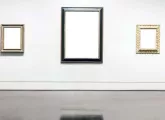 Applicants asked to submit six captioned images to better express their candidacy as NYU Stern makes changes to its MBA admissions process.
Preparing for your MBA interview at HBS? Let the folks at the Harbus help you with their MBA admissions guide and MBA interview tips.
Struggling with your MBA essay? Kathrin Liesenberg, associate director of MBA admissions at ESADE highlights areas to focus on for your MBA application.