Articles with tag 'finance jobs'
'
TOP
MBA
finance jobs by date
Are you wondering where in the world you can get a high flying finance job? Look no further than these global financial hubs.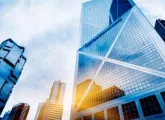 Are you specializing in finance during your MBA or planning to? Here are the top 10 fastest-growing financial services companies you should have your eye on for after you graduate. 
Why are so many people in business now working from home? Is remote work the future of employment? We explore why it's a good arrangement for both businesses and employees. 
TOP
MBA
finance jobs by date