Articles with tag 'HKUST'
'
What does the future hold for MBA programs? We spoke with HKUST Business School faculty to find out more.
Steven DeKrey, associate dean of HKUST Business School and director of the Kellogg-HKUST EMBA program talks about the fruitful partnership and future plans for HKUST with Russia.
For those looking for MBA jobs in Asia, utilizing your school's career services department from day one can be the difference between success and failure.
Why one McKinsey business analyst choose to study an MBA in Hong Kong.
For those of an entrepreneurial bent, few places in the world offer as much excitement and opportunity as Hong Kong.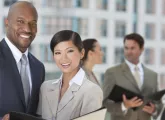 Four top Asian business schools have announced they are collaborating in order to recruit more international MBA students, starting in America.