Articles with tag 'interviews'
'
TOP
MBA
interviews by date
New female investment fund WeAreJane is ensuring females receive the money they deserve in business. 
We look back on our favourite business school interviews from 2018: from faculty, students, alumni and more. Which one is your favourite?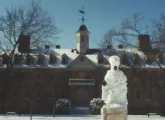 Emily Nuss, MBA student at Raymond A. Mason School of Business at the College of William and Mary says the b-school felt like home, and how her MBA is preparing her for the future.