A look at female student proportions in the MBA class of 2018 and new findings from GMAC in relation to gender equality in business education.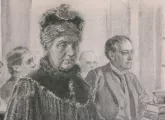 Take a look at a (tiny!) selection of amazing women in business from the past century and a half!
Business education, explain three female MBA graduates, is one way in which barriers can be broken down.