Articles with tag 'jobs'
'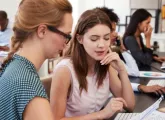 Got a summer internship coming up and not sure how to make the most of it? Here are some quick tips to help you out.
Which financial career path should you take? Accounting or finance? Here's our guide to securing the position you want.
Want your business degree to help you have a positive impact on the world? Here are some entrepreneurs who've done just that.