Articles with tag 'MBA admissions'
'
TOP
MBA
MBA admissions by date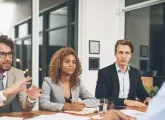 The MBA admissions process isn't easy; with references, essays, GMAT/GRE tests and interviews - there's a lot to take on. But to make it a little easier, we've taken a closer look at the interview element. 
Take a closer look at some of our favorite pictures from the QS World MBA Tour and find out how you can attend an event near you.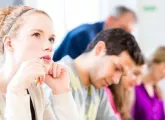 Prospective MBA students have the option to apply to business school with either GRE or GMAT scores. How do you decide which test to take?