Articles with tag 'MBA careers'
'
TOP
MBA
MBA careers by date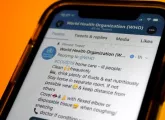 Find out how one MBA student is helping to flatten the curve. 
Thinking about doing an MBA and want to maximize your ROI? Here are the top 10 industries paying MBA grads six-figure salaries.
A look at the value of career coaching for EMBA students and graduates with executive career management professional, Martin Buckland.