Articles with tag 'MBA jobs'
'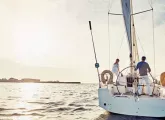 Find out why you should be excited about careers in tech, consulting and finance.
The technology industry over recent years has become more and more attractive to MBAs. Find out why and how business schools will have to adapt to growing demand.
Which financial career path should you take? Accounting or finance? Here's our guide to securing the position you want.