Articles with tag 'networking'
'
TOP
MBA
networking by date
One of the biggest concerns prospective distance learning students have is whether they'll be able to network successfully. We've teamed up with Warwick Business School to find out how it's still possible.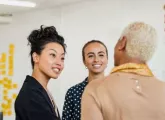 MBA fairs and information sessions are key to your journey to business school - here's the do's and don'ts that'll help you make the most of these events.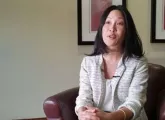 Before embarking on graduate study, you need to think about how a program and its networking facilities will benefit you. Find out why this is so important today.