Blog Posts with tag 'ESADE'
Developing CERN's scientific discoveries; INSEAD on why overseas travel builds creativity; and Chicago Booth asks if we trust mascots more than people.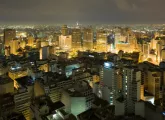 Professional and cultural ties seen as key advantages of an MBA in Spain for Latin American students wishing to return to the region after graduation.
There is no content in this category to be shown.