Blog Posts with tag 'Google'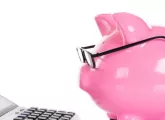 The best places to do business in the US revealed, the most Googled items per country, and record fine for BNP Paribas.
Gender equality comes to the fore on both sides of the Atlantic, new Google CFO to command astronomical salary, and soda news.
The top MBA employers in the US have been named, with Google, Mckinsey & Company, Apple, and Amazon, and Bain & Company all featuring well in the ranking.
There is no content in this category to be shown.