Blog Posts with tag 'Kelley School of Business'
TOP
MBA
Kelley School of Business by date
IU Kelley School of Business joins fellowship initiative aimed at preparing those in education leadership positions to raise school standards in the US.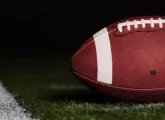 Current and former players encouraged to benefit from new partnership between the NFL Players Association and the Kelley School of Business.
There is no content in this category to be shown.