Blog Posts with tag 'leadership development'
TOP
MBA
leadership development by date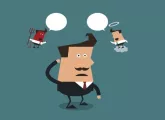 It's not enough for MBAs to be competent, they also need to be ethical leaders. Learn how compassion, ethics and mindfulness can make you a better leader.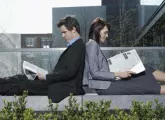 Fortune 500 CEOs who generate greater media coverage increase firm value and improve their own personal compensation packages, says Cambridge Judge study.
Broadcast Music, Inc. (BMI) CEO, Michael O'Neill, puts his business ascent down to gaining the confidence to embrace new challenges from a Rutgers MBA.