Blog Posts with tag 'MBA alumni'
TOP
MBA
MBA alumni by date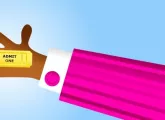 Can an MBA degree propel you to a dream job in product management? A Kellogg MBA outlines the program's advantages and some assumptions not to make.
How can an MBA help your startup achieve success? MIP alumnus, Nikita Lukianets, shares the story of his MBA and subsequent career path.
MBA graduates have difficult choices between large companies and startups, and small companies. Here are four benefits of joining a startup.