Blog Posts with tag 'startups'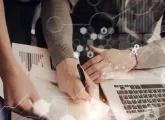 Which business schools can help you achieve startup success? Alex Tachalova delves into Crunchbase's database of entrepreneurs for the answer.
How can an MBA help your startup achieve success? MIP alumnus, Nikita Lukianets, shares the story of his MBA and subsequent career path.
MBA graduates have difficult choices between large companies and startups, and small companies. Here are four benefits of joining a startup.