Blog Posts with tag 'thought leadership'
TOP
MBA
thought leadership by date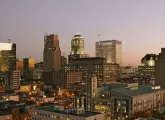 chairman and CEO of the electronics giants' North American wing to discuss the challenge of reinventing itself at Rutgers Business School.
New version of the business app offering KPMG insight in 25 languages is now available as an iPad download.
There is no content in this category to be shown.