All articles and blog posts
TOP MBA Articles & Blog posts (sorted by date)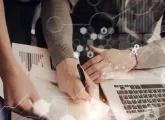 07 Feb 2017
Blog Post
Which business schools can help you achieve startup success? Alex Tachalova delves into Crunchbase's database of entrepreneurs for the answer.
Alexandra Tachalova is a digital marketing consultant and helps digital businesses open new markets and boost sales. Alexandra is a frequent speaker at digital marketing events and is the founder of
DigitalOlympus.net
, an online event. She has over six years in the business.