All articles and blog posts
TOP MBA Articles & Blog posts (sorted by date)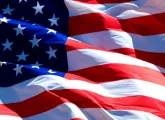 21 Oct 2019
Blog Post
Wondering how to remain in the US after your MBA? Visa law specialists Pete Gianino and Melissa Nolan reveal various options for international students.
Paule, Camazine & Blumenthal, P.C.
 is a full service law firm in St. Louis, Missouri that specializes in everything from internet and family law to immigration law. Pete Gianino and Melissa Nolan are two of the firms immigration lawyers, who lead a team dedicated to immigration cases at the firm. Together, Mr. Gianino and Ms. Nolan have handled nearly every type of immigration case, including family-based immigration, employment-based immigration, asylum, waivers, naturalization, and deportation defense. They have made several presentations to attorneys outside the firm counseling and educating them about immigration issues which arise in other areas of the law.