All articles and blog posts
TOP MBA Articles & Blog posts (sorted by date)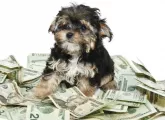 28 Aug 2015
Blog Post
So, how much does applying for an MBA cost? Learn about the real, and other, costs associated with an MBA application at top business schools.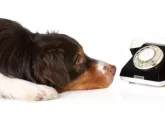 01 Apr 2015
Blog Post
Being waitlisted isn't always negative. Guest blogger Top Dog MBA leverages Wharton's alumni network in his attempts to get accepted to Wharton.
A British-born and raised guy with 12 years' experience in corporate and investment banking, most recently as a global relationship manager in the energy and commodities space. His career has allowed him to work in several European countries and with clients and other financial institutions throughout Europe, the US, Asia and the Middle East. Despite (or, maybe, because of!) his background and a lot of blood, sweat and tears going into my applications, he got dinged by five top US business schools in 2013/14 - but he finally managed to get accepted to MIT Sloan in 2015!