Blog Posts with tag 'Alyssa Wiseman'
TOP
MBA
Alyssa Wiseman by date
Extracurricular activities and volunteering are two ways to gain a competitive edge in your résumé or school applications.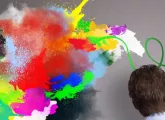 Integrative thinking helped guest blogger, Alyssa Wiseman, realize how the MBA degree complemented her Law degree at McGill University.
Here are the New Year's resolutions every MBA student should follow, according to Alyssa Wiseman.
There is no content in this category to be shown.