Blog Posts with tag 'energy industry'
TOP
MBA
energy industry by date
Less opportunity and a poor retention-rate for women taking MBA jobs in tech industries leads study's findings of a troubling gender gap.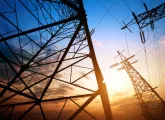 Pushing the boundaries of the energy industry is the theme of London Business School's Global Energy Summit this year.
There is no content in this category to be shown.