Blog Posts with tag 'startup success'
TOP
MBA
startup success by date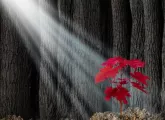 MBA graduates responding to an FT poll show high startup company survival rates, but many treat entrepreneurship as a sideline three years on.
A roundup of recent opinion on how important an MBA is to startup success and how schools like Acton Business School concentrate on entrepreneurship.
There is no content in this category to be shown.