Articles with tag 'choosing an mba'
'
TOP
MBA
choosing an mba by date
17 May 2018
Are you interested in being a 'digital leader' of the future? ISDI may have an MBA program that's perfect for you.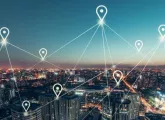 05 Feb 2018
Considering studying an online MBA but worried about the lack of networking opportunities? Here are our top tips for forming those connections.
15 Jan 2018
Wondering how to get the most out of your MBA? Read our top tips.
TOP
MBA
choosing an mba by date