Did you find yourself in a business meeting that seemed to go on forever this week? Were you worried that it was sapping your efforts in managing time – time you could really have put to better use getting on with your work?
Consider then, the discovery of Bain & Company that a weekly business meeting of senior executives at one unnamed 'large company' accounted for 300,000 hours of people's time in a year.
Bain & Company study into the 'ripple effect'
If you think this figure looks suspiciously like more hours than there are in a year, then you're right – that's a mere 8,760 hours, including the time you will spend asleep. What the Bain & Company researchers are getting at is what they term the 'ripple effect', where the 300,000 hours represent the total sum of time spent in meetings by every individual affected by the company's weekly business meeting for its executive committee.
The numbers that trickle down from the top of this organization are mind-boggling. The members of the executive committee collectively spent a trifling 7,000 hours a year in this weekly meeting. However they, together with their unit heads, spent 20,000 hours in meetings preparing for it. These unit heads and their teams in turn spent 63,000 hours in meetings in readiness for the senior executive meet-up. Meanwhile, within these teams, 210,000 hours were spent in meetings designed to facilitate the meetings with unit heads.
Bain & Company know all this from analyzing the company's Microsoft Outlook program, where all meetings were logged. It's part of wider research into managing time in organizations.    
Managing time in organizations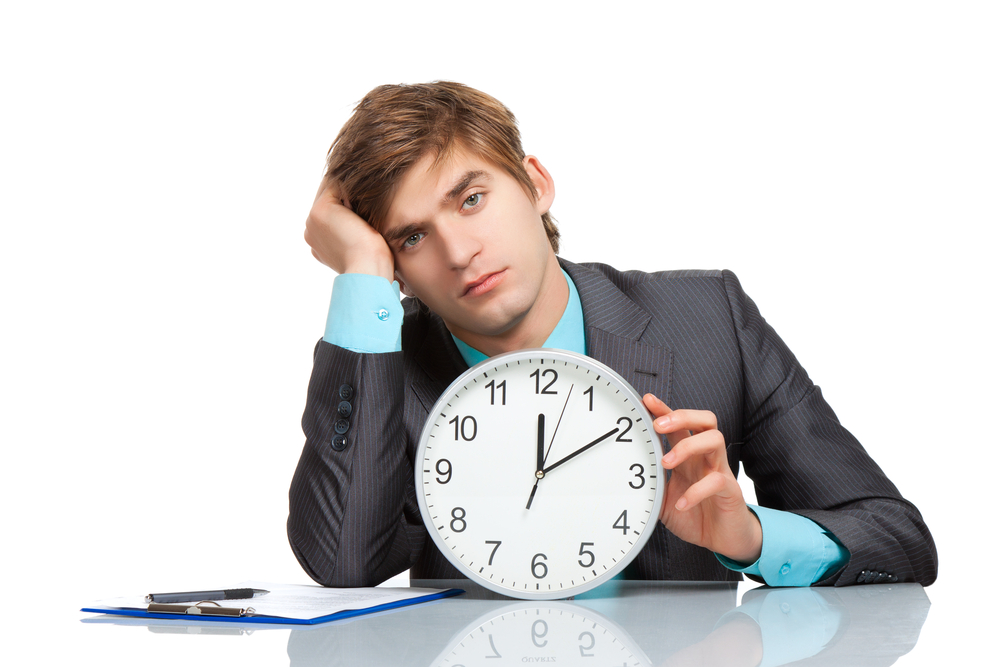 The sheer time spent in support of one weekly business meeting doesn't show its effect on productivity – we don't even know what industry the company operates within or how many people were involved – it's more to flag up the fact that organizations, for all their work in setting targets, are not always properly engaged in managing time.
For instance, has anyone at your place of work ever tried to instill a suggested amount of time you spend responding to emails each day? Bain & Company used people analytics tools from Volometrix to ascertain that across 17 large corporations, executives commonly receive upwards of 200 emails each day, that's 30,000 a year.
Much has been written by way of advice, at an individual level, for the need to take ownership of one's own time. But, Bain & Company asks, how effective can this be if you're bound to an organizational culture given over to methods that run counterproductive to your individual efforts in managing time?
Its overarching aim in looking at approaches to managing time is to better understand how organizations can boost human capital productivity (HCP), in which the effective use of time is just one component.
Returning to the theme of the business meeting, a blog in The Guardian had very little to say in its defense, branding meetings a waste of time and pointing to research that questions their effectiveness. For example, it cites psychology and personality studies to show that no business meeting is a level playing field – the meek may one day inherit the Earth but, in the meantime, they will find it difficult to push through an agenda in a business meeting with more boisterous colleagues.