Blog Posts with tag 'Hyderabad'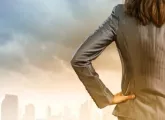 International experience through a study tour of Southeast Asia provides self-reflection for Lancaster University Management School student, Yuki.
MBAs Without Borders alumnus Paul Belknap discusses how international experience with a social enterprise helped him pursue his dream job.
There is no content in this category to be shown.