Blog Posts with tag 'international business'
TOP
MBA
international business by date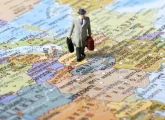 Are you a US candidate thinking of studying abroad? An MBA abroad has numerous benefits, including much-valued international business experience.
Diversity in business is a huge factor for the ever expanding global business world, and Ryan Hickey explains how MBA diversity is crucial for students.
There is no content in this category to be shown.