Blog Posts with tag 'Italy'
How can an MBA help your startup achieve success? MIP alumnus, Nikita Lukianets, shares the story of his MBA and subsequent career path.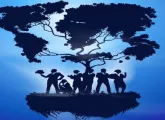 McKinsey reports on 'misallocated' higher education spending, FDI in Latin America and the Caribbean, and bailout news from the world's oldest bank. 
There is no content in this category to be shown.