Blog Posts with tag 'law'
UC Davis is to join Berkeley Haas and Presidio Graduate School in offering students a JD/MBA program in partnership with law school, UC Hastings.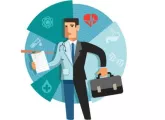 A dual degree, such as an MBA/MD or a MBA/JD can be an extremely powerful tool when looking for a career.
There is no content in this category to be shown.