Blog Posts with tag 'MBA admissions'
TOP
MBA
MBA admissions by date
From meaningful goals to self-awareness, here are five ways in which you can win over an MBA admissions team and stand out among your peers.
In this blog, Avi Gordon talks about five popular MBA admissions essay question types and offers some pointers for how to address them.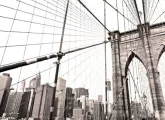 Looking to ensure you notch a high GMAT score? Tutors can provide useful test prep options, as these seven examples available in New York illustrate.