Blog Posts with tag 'MBAs Without Borders'
TOP
MBA
MBAs Without Borders by date
MBAs Without Borders alumnus Paul Belknap discusses how international experience with a social enterprise helped him pursue his dream job.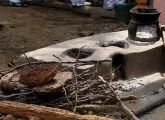 How non-profit MBAs Without Borders is enabling MBA graduates to work with businesses in emerging markets. 
For most MBAs, gaining international experience is easy, but gaining experience in frontier and emerging markets… that's what sets you a world apart. 
There is no content in this category to be shown.