Thinkers50 – an independent body dedicated to acknowledging the 50 most influential living pioneers of management thinking – released its biennial global ranking this week, alongside the announcement of business awards, dubbed the 'Oscars of management thinking'.
The list, which was launched in 2001 as the first global ranking for management thinking, is often dominated by business school professors and this year's ranking proved to be no exception.
Nine of the top 50 are attached to Harvard Business School, including its dean, Nitin Nohria and Clayton Christensen – who heads the Thinkers50 for the second time. Christensen devised the theory of disruptive innovation and is the author of a number of best-selling books, the latest of which – How Will You Measure Your Life – poses the question of how to create meaning in one's personal life.
Elsewhere, INSEAD and London Business School both contributed four management thinkers to the list, while Dartmouth College's Tuck School of Business and the University of Toronto's Rotman School of Management both have three representatives.
2013 ranking see first emergence of Chinese management thinkers
A clear highlight for this year's list was the first appearance in the top 50 of management thinkers from China, including Liu Chuanzhi, founder of Chinese computer giant Lenovo.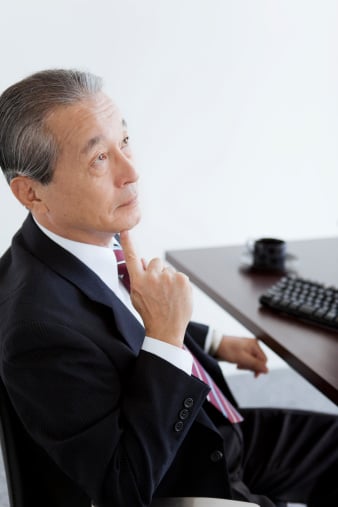 "Management thinking is no longer the preserve of the West. The last few rankings have seen an Asian invasion with the arrival of the Indian thinkers. In 2013, we are seeing the first Chinese management thinkers arriving on the world stage," said Thinkers50 co-founder Stuart Crainer in a press release.
In addition, there was a notable rise in the number of women featuring in the list, with female management thinkers occupying four of the top ten places, as opposed to just one last time round. 
Just behind Christensen for instance, was Renée Mauborgne, who shared second position with her INSEAD colleague, W. Chan Kim, the authors behind the hugely influential Blue Ocean Strategy, which has sold over two million copies and been advocated by the Malaysian government in its National Blue Ocean Strategy, now entering a third wave aimed at building rural infrastructure.
Number five on the list is Tuck School of Business' Indian-born thinker Vijay Govindarajan (known as VG), a strategy and innovation expert who, with co-author Chris Trimble, coined the phrase 'Reverse Innovation' to describe products and services designed for emerging markets and then imported into western economies.
In addition, a lifetime achievement award was presented to Japanese management thinker, Ikujiro Nonaka. Overall, the Thinkers50 ranking acknowledged 14 new entries and boasted nine different nationalities in its top 50.
Business Awards likened to Oscars for their prestige
Thinkers50 has supplemented its global ranking with business awards since 2011, and these were quickly dubbed the 'Oscars of management thinking' because the prestige they hold within the industry has been compared to that of the world-renowned cinema accolades.
This year, winners were announced in seven categories, including the Thinkers50 Best Book Award secured by Roger Martin, former dean of Rotman, for Playing to Win: How Strategy Really Works, co-authored with Procter & Gamble's AG Lafley. Meanwhile, winner of the Leadership Award was Herminia Ibarra, a Cuban-born professor at INSEAD whose current research examines CEO leadership and corporate performance.
Thinkers50 was founded on the core belief that ideas have the power to change the world. As a result, both its global ranking and business awards tend to focus on new approaches on the leadership, strategy and innovation side of management thinking.
The rankings stem from roughly 12,000 votes accumulated on the Thinkers50 website, alongside input from a team of advisers from America, Asia, the Middle East and Europe who looked at ten criteria designed to evaluate the performance of management thinkers over the past two years.