Big data is a term used to refer to collections of data that are so vast and complicated that they require altogether new ways to process them effectively. It's something that is being seen and used more and more within certain industries.
Some of the clearest examples of the sheer sizes involved in big data can be seen in 'big science', where the large hadron collider at CERN sources data from a mind-boggling 600 million particle collisions a second. It estimates that its data center processes about one petabyte (1015 of data every day) - the equivalent of around 210,000 DVDs.
On a level more relatable to everyday life, big data is also used by private e-commerce companies such as Amazon and eBay. For instance, eBay houses close to 90 petabytes of data concerning customer transactions and behaviors to support some US$3,500 of product sales a second.
The big data initiative among leading world powers
The emergence of big data has clearly not gone unnoticed among world powers, something which has led to many of them developing their own big data initiative. For example, the European Commission is currently funding a two-year big data initiative, aimed at fostering a big data community in Europe, complete with all the necessary infrastructure and collaboration. This forms part of a wider plan for Europe to maximize its global competitiveness by 2020 (Europe 2020).
Meanwhile, in the US, the Obama administration launched its own big data initiative in 2012 to assess both the challenges and opportunities that big data presents. Multiple projects have now reached round two across fields including defense, energy and health.  
Big data skills shortfall ups the opportunity for MBAs
So, what kind of opportunity does this represent for MBAs? Well, a sizeable one it seems – for those with big data skills. It is commonly estimated that the industry will create 4.4 million jobs to support big data by 2015.
Now could well be the perfect time to explore the industry's opportunities. Attention has frequently been drawn to the current lack of those with the big data skills needed to meet this expansion. 
Gonçalo Pacheco de Almeida is an associate professor and academic director of the MBA specialization in strategy at HEC Paris. He says, "The primary and secondary data that we have access to shows that there is tremendous demand-pull for managers with strong analytical skills. Several independent sources are in agreement that this trend is taking place worldwide – IBM, McKinsey, SAS, World Economic Forum, BCG, etc.", he says before adding, "HEC Paris has been increasingly approached by companies worldwide with pressing needs in this area."
One source mentioned by Pacheco de Almeida is a 2011 report by McKinsey Global Institute and McKinsey's Business Technology Office. This found that the US could face a shortfall of 1.5 million managers and analysts by 2018 that possess the know-how required to use the analysis of big data to make effective decisions.
Another source is IBM. Here, identification of a big data skills gap has since seen IBM forming links with business schools across the world as part of an academic initiative designed to redress this balance in the years to come.

HEC Paris team up with IBM to plug skills gap
HEC Paris has recently teamed up with IBM. Two collaborative courses have been introduced onto the strategy specialization this academic year, as part of a restructured curriculum that has been two years in the making.
"The new MBA Strategy Track at HEC Paris is primarily designed for students who want to pursue careers as top strategy or technology consultants and C-level executives with responsibilities in strategy formulation, technology development, non-market strategy, Big Data and Business Analytics", explains Pacheco de Almeida.
"The first course is a required course in the MBA specialization. The second course is a more technical, hands-on elective course", he continues.
He hopes that the two courses with IBM – in big data and business analytics – can soon form part of a broader set of courses available to all MBA students. But, for the time being, strategy students are at the head of the queue, and the uptake has been strong.
"Of all the courses across all MBA specializations, the first big data and business analytics course by IBM experienced the largest student waiting list", says Pacheco de Almeida.
Combining big data management with data science expertise
The importance of offering courses tailored to meet the needs of big data management is something that should not be underestimated. Indeed, there are those, working exclusively within the field of data science, who argue that, as a unique discipline, it warrants not only its own curricula but also its own departments within a university.
According to one data science professor writing in InformationWeek, "data is ubiquitous to all sectors of the economy", and therefore students need a rudimentary grounding in data analysis as much as they do in, say, language and grammar. This, she argues, is the only way to meet the shortfall in big data skills.
Meanwhile, a post in Data Science Central suggests that current pedagogical methods leave us with a predominance of 'vertical' data scientists – whose knowledge, while expert-level in one area, is so narrow as to render them 'fake data scientists' – as opposed to 'horizontal' data scientists, who are able to 'combine vision with technical knowledge'.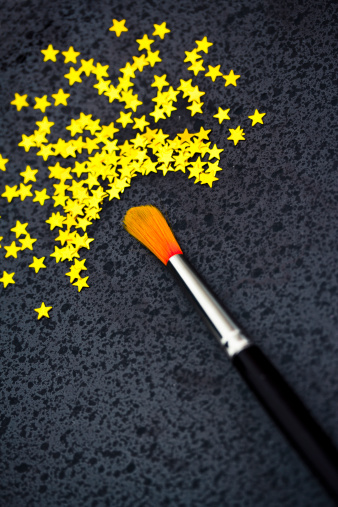 Whether technical ability is more important towards a company's success than business acumen is a debate that is likely to rumble on. Regardless, that there is a high demand for big data management and the belief that companies who enjoy a spread of abilities will be at an advantage appears clear.
Working in a team that transcends disciplines and encompasses multiple viewpoints is something that has been referred to as 'whole-brain thinking'. And this is something that a successful link-up between those entering big data management and the horizontal data science experts promises. Brian Uzzi is a leadership professor at Kellogg School of Management. "It's important for managers to know what questions to ask their IT people in order to make informed evaluations and manage data", Uzzi remarked in SmartPlanet.
With MBA program curricula, as at HEC Paris, now being redesigned to meet the needs of business analytics and big data management it won't be long before the industry impact of better-equipped leaders can be assessed.
"By the end of the academic year, we hope to have finalized approximately 80% of the steady state curriculum in big data and business analytics and to have a first cohort of MBA students placed in this area", surmises Pacheco de Almeida, adding that the course's warm reception has encouraged professors and researchers across the school to get involved in its business analytics and big data initiative.