TopMBA.com finds there are excellent job opportunities for international MBAs in China. 
"China reminds me of America in the 1920's," says Tyler Barnes. "Everyone has a friend who has just earned their first million RMB."
Barnes, 24, is an American MBA holder who established a successful bar in western China around one year after arriving in the country. His sentiment is one that will be familiar with the vast majority of new arrivals to the country and, among MBA holders, this statement is a common perception.
According to a recent report by global recruitment company Antal, 71% of Chinese companies are planning to recruit managers or professionals in the second quarter of 2011, matching the figures from UK companies. In Hong Kong, this figure reaches 74%, beating the US which stands at 73%.
Findings in the QS Top MBA Jobs and Salary Trends 2010/11 report back this up, with responding employers in China reporting an estimated 19% increase in demand for MBA graduates in 2011.
More MBA job opportunities, less costs
This is a significant figure, as while Western companies are beginning to rehire following a slump, hiring demand in China largely skimmed over the turbulence of the past two years. Demand for talent remained constant and is still high. And for those thinking of China as a destination, there are currently three distinct markets in which MBA holders can contribute their knowledge.
"The sheer number of opportunities is what drew me here," says one Standard Chartered banker in Hong Kong, who obtained her MBA in the US before moving to China. "Finance was the first industry to bounce back in Hong Kong and things are moving along so fast here now. Even the government has a surplus again: it was out of debt just months after the recession."
Hong Kong is the most advanced and competitive city in China and its job market caters largely to finance positions, but it offers great rewards.
"Banking salaries are globally matched, so you receive the same pay cheque wherever you're based," says one ex-Morgan Stanley banker in the city. "Hong Kong is great because you get paid a London banker's salary but your costs are far lower than the UK." Not to mention that taxation in the ex-British colony is amongst the lowest in the world.
MBAs in mainland China
Shanghai, Beijing and Guangzhou represent another form of job market, in which the focus on the financial sector is less intense. Positions in these cities more closely resemble the vast range of positions available to MBA holders in the West, given that companies of any industry are typically likely to headquarter in one of these three cities.
For the more adventurous, developing cities such as Chongqing, Chengdu, Wuhan and countless others offer entrepreneurial opportunities.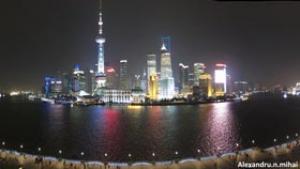 "[If] cities like Shanghai, Beijing, and Qingdao offer many established corporate jobs similar to the US, it is far easier to become an entrepreneur in [developing cities]," says Barnes.
Problems MBA holders face in China - with the exception of Hong Kong - include a tendency for low wages and, in smaller cities, a smaller number of traditional roles available.
In developing cities ripe for entrepreneurialism it is common to find MBA holders teaching English at universities due to a lack of multinational headquarters or sufficiently wealthy Chinese companies. In Shanghai and Beijing many more traditional positions in large and international companies are available but Chinese enterprises do not yet have the resources to match the salaries of the Western firms they compete with.
Local versus international talent
Whatever the opportunities available though, an MBA will certainly set a person apart in China.
Obtaining an MBA is out of reach of many Chinese nationals, meaning the current and massive demand for well-educated managers and professionals cannot be met by local talent alone. Businesses in China need internationally-educated talent.
Issues such as low pay - for most - begin to fade once the low cost of living is factored in and for many who arrive in China with short-term plans find they soon extend them.
"My decision to move to China primarily involved résumé and future job considerations," Barnes says. "I do not think I will reside in China forever, but I do think China is the smartest place to be for any entrepreneur."
And to what extent did holding an MBA count towards the level of success he has had so far?
"Overall, 'guanxi' [personal relationships] is the most important skill a businessperson can posses but guanxi is gained through trust, and I believe my MBA has established a strong background.
"Most Chinese believe a person's history will predict the future."