Business schools around the world have been enrolling higher numbers of students who are taking an MBA to help them change careers.
The trend is reflective of findings from the latest TopMBA.com Applicant Survey of over 4,500 prospective MBA students. It found that since 2006 there has been a year-on-year rise in those wanting to take an MBA to equip them for a change in career.
In 2011, 44% of prospective students said this was their main reason for taking an MBA – the highest percentage of career changers since 2006.
Rise in career changers to business school
Consulting, finance and technology are the most popular industries among career changers, according to QS' report. A total of 1,755 say they want to leave their current sector to pursue a career in consulting. Finance follows in second place with 1,349 wanting to switch to this particular industry, while technology is third, attracting 949 career changers.
Julie Strong, senior associate director at MIT: Sloan School of Management in the US, says the survey's findings are reflective of its students' aspirations: "Overall, about 80% of all our students are changing careers which has been very typical for many years. Consulting, finance and technology are all prominent areas."
The trend is also witnessed by Melbourne Business School in Australia.
Jane Prior, the school's academic programs director says: "The vast majority of full-time MBAs at Melbourne Business School are interested in switching careers – much more so than their part-time peers. We tend to find that consulting and finance are attractive options for both women and men."
Overall, women are more likely than men to take an MBA to help them change careers, the applicant survey finds.
Just over two-fifths (41%) of women want to take an MBA to help them change careers – 6% more than their male peers. Figures from previous surveys suggest that this is a growing trend. For three years in a row, more women than men said their main reason for taking an MBA is to move into a new industry.
Successful career changes among women
Many women have been successful in redirecting their careers, following an MBA.
After 11 years in environmental engineering, Wendy Rudder decided to take an MBA at Saïd Business School at the University of Oxford in the UK in order to move into consulting. She now works for the global management consulting firm McKinsey and Company.
"I chose to move into management consulting because it would put me in a position to make key decisions and take on a leadership role," she says.
"I felt that consulting would be a great opportunity to be a part of leading organizations and learn how the most successful ones were building businesses that address social and environmental issues but made money too."
In order to achieve her aim, Rudder said she needed to understand the workings of the business world – decision making, and strategy development. She felt that "an MBA would be the best step toward the career [she] wanted."
From MBA to entrepreneur
For Nirmala Sankaran, an MBA alumni from the Indian Institute of Management in Bangalore, India, an MBA qualification provided her with the skills and confidence to start her own business. Following her MBA, Sankaran went on to work in finance for about 11 years. After a decade, she made the bold move to leave finance and start her own business. She is now the co-founder and managing director of HeyMath!, an online maths curriculum.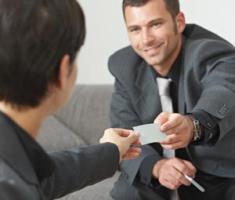 "After 11 years at Citigroup, I was itching to create something that would make a difference," she explains.
"It had to be a large, global problem, and the solution had to take advantage of the internet. After three months of intense research, I honed in on education – specifically maths. I found that there was a fundamental and acute shortage of good maths teachers globally," she says.
With a clear objective now in mind, Sankara established a research and development center in India and worked on creating an online digital maths curriculum. She says the aim was for it to become the 'Google for maths.'
Looking back at her MBA studies, she says "The MBA gave me all-round exposure to the different facets to running a business. I did not have any work experience before business school. But regular classroom discussions, group projects, case studies and interaction with professors and students provided a fantastic foundation."
Don't forget to network
While an MBA has helped many to achieve their career aspirations, Nita Swinsick, associate director of admissions at IE Business School says in addition to taking an MBA, networking is an important step toward successful career change.
"Get in touch with people who have experience in the area/sector you wish to move into," she advises.
"But complement this with other types of networking, for example, attending talks and/or conferences, and use social media websites such as LinkedIn to connect with the right people," she adds.
Those looking into the career changing benefits of an MBA can find out more by attending one of QS' many different MBA events around the world. For more information, visit TopMBA.com's MBA events homepage.