Management legend, Peter Drucker, once remarked that the nonprofit sector (or NGO sector) provided an excellent outlet for a broad range of society's skills and labor force. What opportunities, then, might a career with a charity or nonprofit entail for an MBA graduate?
The Institute for Policy Studies wing of Johns Hopkins University has produced lengthy research on the nonprofit sector. In a paper dated almost 20 years ago, it looked at 22 countries to determine that the industry was already worth US$1.1 trillion and employed 19 million people full-time.
The sector continues to grow to this day, with Johns Hopkins University's 2013 report studying 16 countries that have implemented the new UN Handbook on Nonprofit Institutions (designed to help define the work of NGOs.) Those surveyed were spread across each continent, including Australia, Japan, France, Brazil, Mozambique and the US to give a global overview of the sector.
In eight countries, it found the growth rate of the nonprofit sector's contribution to GDP exceeded the growth rate of overall GDP. The average contribution across all 16 was 4.5% of GDP (similar to figures for the construction industry) and in six countries more than 10% of the workforce was employed by the sector.
Current challenges faced by the nonprofit sector
But that doesn't mean that the sector is without its challenges, especially in the years that have followed the global downturn.
Bond is the UK membership body for nonprofits working in the arena of international development, counting both large and small NGOs among its c. 400 members – from ActionAid UK and the British Red Cross Society to War Child UK and the Zoological Society of London (ZSL). Its senior manager of effectiveness development is Michael Ashe.
Ashe says that although the recent humanitarian disaster witnessed in the Philippines shows that public support can still be mobilized on a large scale, the recession has hit public giving to UK organizations. 
In addition, the extent to which a state supports development initiatives may be decreasing, placing more onus on the role and effect of international corporations in development issues. 
"Bond is one of these organizations trying to help the Northern NGO sector to understand what that might mean in practice and how they can make the best of that change," Ashe says. (The developed 'north' and the underdeveloped 'south' are reference terms sometimes used within the sector, although it is aware that this is an increasingly out-of-date analysis.)
Ashe is part of a new team at Bond, aimed at supporting NGOs to be more effective in planning, delivering, measuring and communicating the impact of their work.
It does this by offering its members, "access to some cutting-edge tools to help them develop their capacity and a kind of secretariat and collaboration service around putting policy and campaigns together across our membership," he explains.
Included in this is the provision of courses on nonprofit management elements such as the business of running an NGO, budgetary cycles and how projects are best managed, monitored and evaluated. To help in this respect they are able to call upon some high caliber associates.
"We have professors at places like the Cass Business School who are working closely with us to develop consultancy and training offers on a broad range of fields," Ashe says.
How an MBA graduate could help NGOs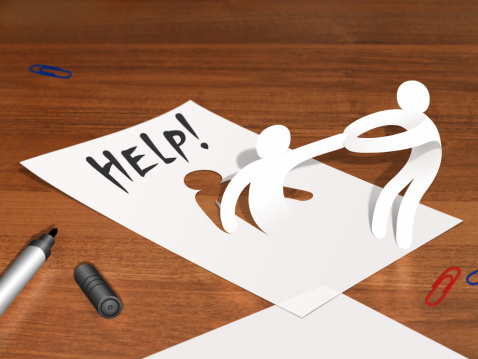 At a time when, for the reasons above, charities might be expected to do more with less, the sector could do with highly qualified people interested in careers in nonprofit management.
"It's a really good time for anybody with lots of skills and external accreditation of those skills because organizations will increasingly be looking for clear proposition value. I think there's no doubt that an MBA graduate is likely to have the ability to have a positive impact on any type of NGO," Ashe confirms.
Indeed, the kind of strategic and analytical skills acquired by many MBAs as well as their knowledge of the private sector would be particularly useful to a career in nonprofit management. Plus, as a majority of nonprofits operate and compete in the same manner as businesses, the skillset is easily transferrable.  
Habitat for Humanity International, which seeks to eliminate poverty housing and homelessness from the world, was selected as one of the charities to work with a winning MBA team from 2012's Hult Global Case Challenge and, according to an article in BusinessBecause, now among around 10% of their staff worldwide enjoys the level of expertise brought by an MBA.
What a career in nonprofit management can offer MBAs
From the perspective of the MBA graduate, nonprofit management is a real opportunity to gain an insight into management outside of the corporate world. Even if you're not there long-term, the experience is valuable as nonprofits tend to have fewer resources and consequently are more willing to trust in an individual's expertise. As such, the individual can have more of an impact – not least among smaller organizations.
"The fact that you can potentially work for a large NGO with programs and delivery in a large number of countries in different parts of the world gives you the opportunity to see how your particular approaches to business work in different contexts. There's also a great desire in a lot of these environments for people to come in and, in effect, to try things and innovate," Ashe says, pointing out that the less risk-averse setting could suit an MBA graduate with the desire to carve out something of their own making.
Using your skills to solve problems for the betterment of society or the environment is just one way in which a nonprofit career can be both challenging and rewarding.
Speaking for Bond's remit of international development, Ashe says, "There are potentially very large rewards that are non-monetary. You get to see what you do having an impact on people in desperate need. Beyond the bottom-line there are quite a lot of opportunities for keeping people interested and motivated in their career."
Ashe doesn't think the NGO sector should be getting drawn into the debate over whether organizations need to rethink their salary structures to attract the 'best and the brightest' to the nonprofit sector.
"People are asked to sign up to a proposition which is rather broader. You'll be working with people who, typically, highly value you for things other than how much money you can generate," he says.
Careers here often come with more sociable hours and additional benefits, adding to the job satisfaction one should feel by choosing to work towards something you sincerely believe in.
It might also offer variety with Ashe explaining that, for a larger charity like Oxfam or Save the Children, there are chances to work across different directorates in support of their work at home as well as throughout their network of field offices and local partners overseas.   
What to expect from working within the NGO sector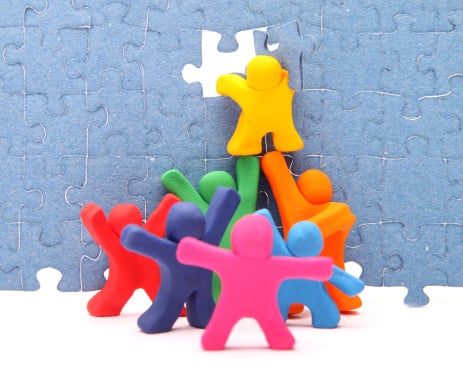 On a very basic level, NGOs tend to offer a more collaborative than competitive working environment. Senior staff-members are often keen to help their colleagues to progress and develop to advance the organization's collective effort towards a common goal.
This can apply both within and between nonprofits as, according to Ashe, they, "are increasingly looking to collaborate together as businesses to win and then deliver commissions and the process is a lot more collegiate and cooperative on the NGO side. If building these kinds of consortiums and strategic alliances is attractive for an MBA graduate, in some ways there are more opportunities to do that in the NGO sector." He adds that the process of bidding for the delivery of a certain program (which may be awarded by a government organization such as the UK's Department for International Development, DFID) is a perfect example of where the 'business' and 'NGO' worlds overlap.
In terms of career progression, nonprofit management doesn't differ all that much from the commercial sector. Ashe explains that you could start at a larger organization where perhaps more opportunities are available. Or you might develop a preference for the smaller, what he terms 'niche', organizations working within a particular area, such as human rights or education. Here, one can find plenty of examples of very young directors or chief executives.
Either way, it seems that the nonprofit sector will always be on the lookout for strong leaders to enrich what they can achieve and, for someone with the right skillset it should be perfectly feasible to follow your passions in a rewarding environment.