The European debt crisis has been felt strongly in France. Since assuming the presidency, François Hollande has been trying to get to grips with the challenge of limiting the country's budget deficit, especially with regards to the public sector.
In sum total, France plans to reduce government spending by US$20 billion to meet the Maastricht criteria of restricting deficits to 3% of GDP by 2015.
Two proposed reforms to aid this spending cutback could seriously affect sources of revenue for business schools in France.
First, the government wishes to consolidate France's chambers of commerce and industry (CCIs) at regional level and make cutbacks to its budget. Hollande's administration plans to reduce total spending of its 150+ CCIs by a further 20% (or c.US$370m) in 2014, having already overseen a 15% cut in 2013.
In addition, plans to reform France's taxe d'apprentissage (apprenticeship tax) could be implemented at the end of 2013. The tax, a vocational levy paid by companies with employees carrying out commercial or industrial activities, has represented a valuable source of income to higher education institutions in France. Pierre Tapie, president of the French association of higher education and research institutions (CGE), warned that a drastic overhaul of its collection and distribution could 'asphyxiate' higher education.
Grenoble Ecole de Management outlines impact on business schools in France
The subject of economic reform has also been a topic of debate among the members of the La Conférence des Grandes Écoles, the national institution to which France's leading, selective business schools and universities belong. One of the grandes écoles (and featured in the latest QS Global 200 Business Schools Report) is Grenoble Ecole de Management, where Loïck Roche is dean and director.
"For the majority of business schools, this reform is obviously bad news – the revenue prevailing from tax can represent 10 to 12% of their budget. If we include direct aid that can be provided by the Chamber of Commerce & Industry, it can represent up to 25% of their budget.
"In the case of Grenoble Ecole de Management, the resources provided by the Chamber of Commerce & Industry represent 2 % of the budget, and those coming from the [apprenticeship] tax 4 % of the budget. We anticipated these reforms by implementing both an expense reduction plan (namely by means of a structural reorganization) and a resource generation plan (mainly in the executive education area). However, for schools that are more dependent on the tax, and that did not anticipate the reforms, their survival may well be at stake."
Roche goes on to stress that more established schools are also blessed with far greater scope to obtain loans and other forms of aid and assistance if need-be.
However, he adds that a more pressing concern might be schools' inability to stake their case amidst ongoing dialogue on economic reform. "I really believe the greatest danger for business schools today is not this huge cut in resources, but the lack of ability the schools have to make themselves heard on the political agenda", he says.
By way of example, Roche cites a statute that might have given schools the means of alternative financial aid. This had been tabled for a parliamentary vote in the coming spring, but has now been shelved without any indication of when it will return to the agenda.
Reactions to impending economic reform in France
While the dangers of economic reform seem to lie outside of the elite business schools in France, there have been suggestions that reductions to traditional sources of funding should serve as a wake-up call to providers of business education the country over. 
In an opinion piece for the Financial Times, one French professor writes how business school governance itself needs attention, arguing in particular that deans should be more accountable and that decisions should come after a higher degree of consultation with faculty, alumni, and even employers, in spite of the fact that the concept of 'shared governance' has led to votes of no confidence in US deans.
Meanwhile, a blog for Le Figaro (in French) says that many institutions' economic models have been left 'obsolete' and discussed the potential merits of France's innovation minister, Fleur Pellerin's proposal to create a school of entrepreneurship. Such a school – which it was suggested could be a public-private partnership – has been a source of lively debate. It is seen by some to represent an opportunity to stimulate small business and to boost both the economy and the profile of the entrepreneur, which is, after all, a French word.
Are mergers set to become a growing trend for business schools in France?
One, more tangible, result for business schools in France throughout this continuingly unstable financial landscape has been the appearance of mergers.
For example, Kedge Business School is the product of a merger earlier this year between BEM and Euromed Management in Marseille. More recently, Rouen Business School and Reims Management School announced that they would be forming a new institution called Neoma Business School. Both Kedge and the forerunners to Neoma are grande écoles.
Neoma's new dean, Frank Bostyn – an MBA alumni of the Wharton School - said in an interview with the Financial Times that well-managed mergers can be a success even if a key factor in their creation are the lingering effects of the European debt crisis.
He says there are a number of facets to a merger that might appeal to other business schools in France and indeed, across Europe. For instance, an increase to the size of the school can increase its ability to recruit the best teachers as well as allowing for a diversification of revenue that is especially useful in the current financial climate.  However, Grenoble Ecole de Management's dean is not quite so positive in his approach to mergers.
"To merge is to make an addition. For example, by cumulating publications of teachers, one hopes to move up in the rankings. I personally think it is a 'false good idea' as addition does not necessarily create value. If two schools merge, it does not imply a teacher will publish", Roche says.
However, Roche does admit that outside of strategic reasons designed to boost a schools' reputation, "The financial aspect can play a role. Any successful merger should achieve economies of scale", before pointing out that mergers incur large financial costs in themselves and could lead to an identity loss among alumni.
Roche concludes that, although other schools may join forces with previous mergers, he would not expect mergers to become a widespread trend, arguing that, "no other leading international business schools in the world have merged."
Turning towards the global market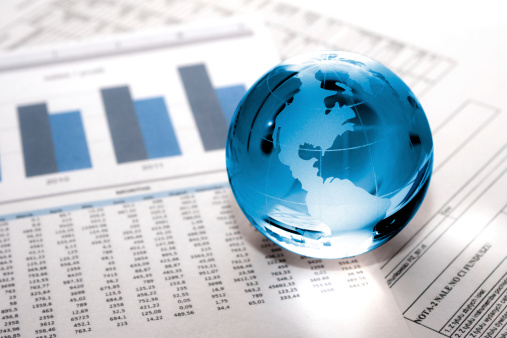 Neoma's dean also made the point, when discussing underlying reasons for mergers with the Financial Times, that visibility and reputation at an international level is becoming more important even to be competitive in your local market. In the desire to acknowledge the global market, Bostyn says business schools in France are no different from their peers around the world.  
Indeed, the top French schools have been aware of the advantages brought on by an increasingly global recognition of the MBA for some time now. INSEAD has had a campus in Singapore since 2000, for example, and HEC Paris, as well as having a sister school in Montréal, offers double degrees with international partners from New York (NYU Stern) to Singapore (NUS Business School). It has also recently announced plans to open an office in India to further extend its global market links, both in terms of employers and students.
Further evidence of a growing embrace of the global market within France can be seen from Kedge Business School, where the largest proportion of students on its executive global MBA program are based at the school's Shanghai campus. Whether or not financial pressures are at its heart, increasing schools' reach to accommodate the global market is a trend that's here to stay – just as is the case for a majority of leading business schools around the world, even for those without international campuses.    
In closing, while the position and standing of leading business schools in France remains secure, debate over the implications of economic reform for business education as a whole looks set to continue – at least until a corner has been turned in France's recovery from the European debt crisis.