MBA rankings testify to the brand value of a business school, and international institutions leave no stone unturned to figure on top of the list.
Although of varying quality, countless print and online publications annually rate or rank MBA programs. These can be based on criteria such as student/faculty ratio, graduate and alumni salaries, number of full-time professors, tuition fees, notable alumni, infrastructure, library holdings, student satisfaction, and so on.
The trend began in the late 1980s, when a whole host of business newspapers and magazines such as the Financial Times, Wall Street Journal, Businessweek and US News and World Report started to rank MBA programs and the business schools that offered them. In response, business schools started hiring communication directors, public relations staff, and advertising agencies to manage their 'brand', or perception amongst MBA aspirants and the media.
Later came controversy over the highly subjective nature of these rankings. Students and educators alike wanted to know if they served a legitimate purpose in helping students make an informed choice between programs, or simply served to create unnecessary hype around a set of criteria decided upon by self-imposed regulators.
But like them or not, MBA rankings are hugely influential for graduates when ascertaining the degree of respect that employers hold for their business school, and subsequently their MBA degree. Consequently, a lot of MBA aspirants browse through rankings with a great deal of interest.
Forbes' MBA ranking
When Forbes recently published its 2011 biennial MBA ranking, the US-based business magazine attracted a great deal of interest. More so perhaps because Harvard Business School jumped two places to first in the ranking, leaving Stanford GSB in second place. But the surprise in the ranking was that Dartmouth's Tuck School of Business, ranked second place two years ago was knocked out of the top five to sixth place.
Commenting on Stanford's second place in Forbes' ranking, the school's director of communications, Barbara Buell says: "We participate in rankings but don't have a comment on them. Each one measures something different. Regarding Forbes, the margins between ranks in these surveys are very slim."
The Forbes ranking of MBA programs is mainly based upon the return on investment that graduates receive attending business school. The return on investment MBA ranking does a cost versus benefit analysis: whether the cost of the program is worth the student's time and money spent on it.
According to Kurt Badenhausen, senior editor at Forbes, the magazine's "seventh biennial ranking of business schools is based solely on the return on investment achieved by the graduates from the [MBA] class of 2006. [Forbes] surveyed 16,000 alumni at more than 100 schools regarding their pre- and post-MBA compensation, career choice and location."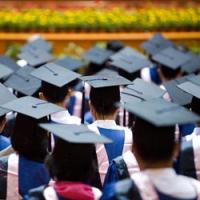 Graduates in Harvard's 2006 class saw a huge jump in their median salaries from US$79,000 before school to US$230,000 in 2010, according to the ranking.
But Forbes MBA ranking methodology does not take into account equity and stock options, a major component of compensation for Stanford's alumni. Other rankings are similarly imperfect, as it is rarely the case that one methodology suits two business school's ideals and methods of teaching. An institution's MBA ranking can thus vary significantly depending on the methodology used by each publication.
Businessweek's MBA ranking for instance is based largely on the student and employer satisfaction levels with the program, while The Economist gives more weight to personal development, and The Financial Times' MBA ranking gives greater importance to campus diversity and the earning potential of the student. This last criterion earned top rank for London Business School last year in the Financial Times' MBA ranking.
MBA employer opinion
Then there is The QS Global 200 Top Business School Report that's based on employer's opinions of MBA graduates. This system of ratings that evaluates business schools and MBA programs across the globe on a variety of key parameters is much sought-after because it's based on user experience, i.e. MBA employer and recruiter views. Its objectives: to enable employers to identify top business schools from which they recruit and to provide students with a tool to identify the most suitable schools, gives the rating an edge over many others.
So, while there is no doubt that the top schools do turn out the most sought-after graduates and attract the largest number of recruiters who offer the best opportunities for new graduates, with so many rankings or ratings based on different parameters, how does a student know which school to select that is best suited to their needs?
In India, for instance, four business publications carry out these annual surveys: Outlook, Business Standard, Business World, and Business Today. All routinely come out with mutually contradictory results.
Dean Alfons Sauquets, of ESADE Business School in Spain, says that all ways of measuring school performance are "imperfect representations, and rankings are no exception."
Sauquets speculates that in attempting to assess schools and programs there is no hard and fast method but that rankings have become a necessary shortcut "in that they help candidates to sift through the huge amount of information available and the sheer number of schools offering MBAs and select the few programs they wish to find out more about."
Beyond the top ranked business schools, students should also look closely at the school's accreditation status, and how well a particular program would fit in with their career paths, goals and education.
Dr Bala V Balachandran, founder and dean of Great Lakes Institute of Management in India and distinguished professor at Kellogg School of Management in the USA, explains that "there have been cases where institutes try to move their rankings up the list." Usually, this is through pandering to the ranking methodology – if a ranking methodology gives large importance to diversity, then admitting students of a wider background, irrelevant of their abilities may boost a schools ranking in the short term for instance.
"To avoid going to such colleges, students must do their homework properly," continues Balachandran. "They must speak to alumni and students studying at the college. Try to check the institute's faculty, curriculum, placements, salaries its pass-outs are getting, and the like to reach a decision. A good way to get this information nowadays is through social media. Students need to pick from the 'objective' and 'perception' rankings.''
The bottom line is that MBA rankings can be helpful, but they are not foolproof. Applicants should not use them for much more than gauging the reputation of an MBA program. While MBA rankings can certainly be an important deciding factor, business school applicants should always select an MBA program that suits their personal criteria, not a publication's.
For more information please sign up for our newsletter, or you can discuss this topic on our Facebook page.