Leadership skills remain high on the agenda for many MBA employers and respondents to QS' global survey have always been asking for more in this department. Until this year, that is, when for the first time a majority of employers reported that MBA recruits were meeting their expectations.
How do top business schools nurture strong leadership skills?
How then do the top business schools in leadership development currently approach the topic? And what options to improve your leadership skills do they provide over the course of their MBA programs?  
Below is a countdown which, according to the latest QS Global 200 Business Schools report, represents the global top five for their strength in the specialization category of leadership.
5. Stanford GSB – 'a diversity of approaches'
Larissa Tiedens is a professor of organizational behavior and director of the MBA curriculum around leadership at Stanford Graduate School of Business (GSB). She says MBA students, "are well-served by a diversity of approaches" when it comes to leadership.
"We are open-minded and flexible.  There are lots of different classes about leadership at the GSB and these courses take many different approaches." However, the core course at Stanford GSB has a compulsory requirement in its first quarter, entitled 'Leadership Labs', for which Tiedens is the lead instructor.
"Its primary principle is that to be a great leader one needs to be a great learner, thus a lot of the class is about giving and receiving feedback effectively, and about increasing students' ability to reflect about themselves and about leadership experiences, via coaching, with a team, and on their own", Tiedens explains. In this way Stanford GSB's approach focuses on 'learning by doing'.
"The course culminates with a day-long event called 'The Executive Challenge' in which we have over 200 alumni come back to campus and engage in substantive role-plays with the students in order to challenge the students' leadership skills", Tiedens adds.  
Courses such as the Leadership Labs are supported by the work of Stanford GSB's Center for Leadership Development and Research, CLDR, where academic focus falls upon issues of leadership and governance across multiple disciplines.
"I think it is very hard to gauge someone's leadership ability.  That said, here at the GSB, our students have amazing potential. I don't sort them, I just try to contribute to their leadership development path", says Tiedens, who holds a PhD in Social Psychology from The University of Michigan.
4. London Business School – 'at the heart of everything that we do'
Senior admissions manager for London Business School's Executive MBA, EMBA Global and Sloan programs is Linden Selby. She explains that leadership development is, "at the heart of everything that we do. Our programs were designed to create people who don't just have great knowledge…they have to go out in the future and effect change, they have to influence and they have to share vision."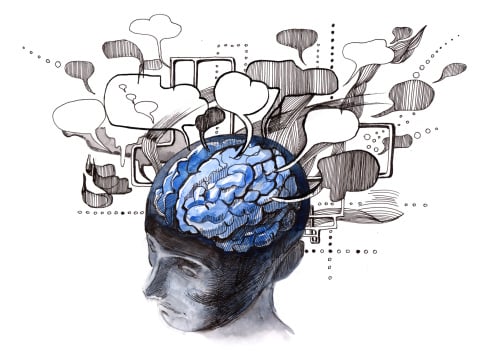 One way London Business School approaches leadership development is through the Sloan Masters in Leadership and Strategy. This program attracts experienced decision-makers who, according to Selby, are often looking to make a change in their job location, sector, or to start their own business. Central to the teaching aspect within the course is the opportunity to assess and analyze strengths and weaknesses aimed at enhancing self-awareness "to give them a deep sense of understanding not just of what they're good at, but where they'll really flourish", says Selby.
London Business School's executive MBA program overlaps with some of the more practical methods used on the Sloan program. The key for students here, says Selby, is having the opportunity to start using their learning in the workplace as well as having the confidence to do so.
With regards to the traditional MBA, Selby explains that one important element to the refreshed program introduced by London Business School some time ago was to integrate leadership development into the curriculum rather than to have it exist in a parallel stream.
In reassessments of teaching methods such as these, Selby states that employer and industry stakeholders' perspectives are always taken into account and that there can sometimes be a need to anticipate what the future might have in store – referring to the time when London Business School was among the first to recognize that entrepreneurship wasn't simply a natural talent one was born with, but that it could be taught, pre-empting a trend that would soon come to be central in business education.
However, Selby emphasizes that the emphasis shouldn't simply be on supplying a particular market with the right candidates.  "We are desperately concerned that people come out as rounded individuals with confidence and vision and the ability to work and deliver effectively through teams", she concludes.
3. INSEAD
INSEAD's MBA program is high on flexibility and full of innovative electives that allow you to choose your own education path. There are still core elements to the curriculum, however, and one of the main requirements lies within leadership development.
INSEAD's core organizational behavior courses encompass psychology, social psychology and sociology to explore leadership and managerial practice as well as later on, looking at cultural and anthropological issues and attempting to push people away from their comfort zones to help them learn more about themselves and the way in which they interact with those around them – these classes also mark the launch of MBA study groups at INSEAD.
Away from the core, electives such as 'Communication & Leadership' and 'Psychological Issues in Management' allow added depth for those who wish to concentrate more on leadership development, from a total of 75 electives available to INSEAD MBAs.
The school prides itself on being a leader of research among the top business schools through its centers of excellence, one of which is the INSEAD Global Leadership Centre (IGLC), where research is designed to help executives fulfill their potential and to better understand human behavior with the ultimate aim of developing reflective leaders who can create results-driven and sustainable organizations by putting people first.
2. Wharton Business School
Wharton Business School is well-regarded for its role in pioneering 'The Learning Team Model' in MBA-level business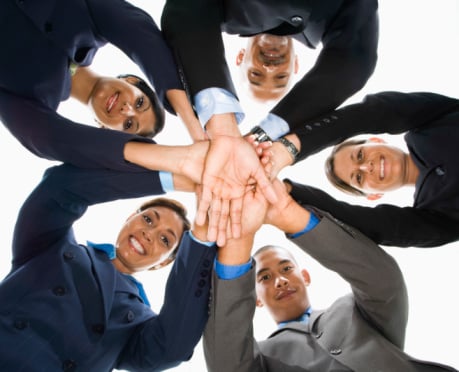 education. Before the MBA starts, Wharton places its students into teams of five or six, usually from different career and international backgrounds, with whom they must work closely over the first semester. The idea is to recreate a business team in which leadership skills are developed through working together, not simply with the bestowment of a title. Central to the learning team's time is the opening core MBA course at Wharton Business School, entitled 'Foundations of Teamwork and Leadership'.
This approach to leadership development has more recently been expanded to include Wharton Business School's 'Executive Coaching and Feedback Program', which it says is unlike that of any of the other top business schools. This is an option that can be taken by any MBA whereby the student is partnered one-on-one with an experienced executive coach and is one way in which Wharton Business School encourages its intakes to work on improving self-awareness and to experiment with key leadership behavior models.
1. Harvard Business School
Harvard Business School is globally renowned for its case study method. The school believes this is the ideal way to prepare MBA students for leadership and they certainly mean it, writing roughly 350 new cases each year, meaning that HBS faculty account for 80% of cases sold throughout the world.
For Harvard, placing MBA students in the role of the decision-maker in any one case is the best way for them to acquire the kind of leadership skills required to succeed when it is time for them to assume this responsibility in real life. Plus the core MBA program at Harvard Business School kicks off with courses encompassing personal leadership activities.
In addition, the school has been running a leadership fellowship program for over ten years, where nonprofit and public-sector employers are encouraged to take a recent MBA graduate at a salary partially subsidized by Harvard Business School. As well as giving them the perfect chance to put their leadership skills to the test, the fellowship also encourages MBA graduates to appreciate and gain a valuable insight into the complexities of leading in the social sector. Recent participants in the scheme include Save the Children, the U.S. Department of Education and PRONicaragua, an investment organization promoting Nicaragua as a safe and stable destination for foreign investment.
According to Harvard Business School over 90% of participants receive a job offer at the end of the fellowship and roughly one-third of alumni are still at that organization, with a further one-third moving on to a similar operation.
Leadership skills stem from awareness and understanding
It seems then that there are numerous different approaches taken by top business schools when it comes to developing leadership skills among its students. However, one common thread that runs from school to school is the investment they make in awareness and understanding – both of yourself and those with whom you interact on a daily basis. A common tactic employed by top business schools is to encourage this understanding through hands-on, experiential learning – be that through case study working, learning groups, or opportunities to reflect back on strengths and weaknesses to gain new insights for the future.
"Our students start and lead companies, lead in non-profit and governmental agencies, and change the world in numerous ways.  It is always gratifying to hear how they see their experiences with our courses affect the way they lead," sums up Stanford's Larissa Tiedens.