All articles and blog posts
TOP MBA Articles & Blog posts (sorted by date)
04 Jan 2017
Blog Post
What makes a person stand out as the kind of MBA student that top business schools want? Here are six traits to emphasize in your application.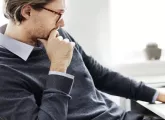 11 Oct 2016
Blog Post
Your MBA essay is central to your MBA application. Here are some key principles to help you deliver a compelling essay.
Manhattan Admissions
is an admissions consulting firm dedicated to providing the highest quality admissions services on the market today. The dedicated team, including Jennifer Zhang (pictured), brings you optimal returns on your investment of time and money. For more information, please visit
Manhattan Admissions' MBA website
.