All articles and blog posts
TOP MBA Articles & Blog posts (sorted by date)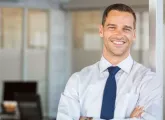 24 Apr 2019
Article
From fresh ideas to broader connections and networks, companies often have just as much to gain when an employee embarks on an executive MBA degree.
16 Apr 2019
Article
EMBA alumna, Aude Slama, tells us how the executive MBA has benefited her career and discusses the importance of schools' career coaching services.
16 Apr 2019
Article
A look at the value of career coaching for EMBA students and graduates with executive career management professional, Martin Buckland.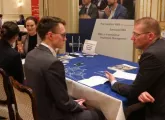 16 Apr 2019
Article
To work out which business school's executive MBA will suit you best, measure your options against your priorities from our selection of seven critical program aspects.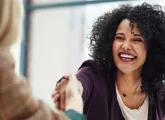 25 Apr 2018
Article
The support of your current employer will be essential if you are to balance work and EMBA study. Plus, there is the question of financial support…
Sophie M Mathiaut has been working in higher education management for over nine years in both North America and Europe, and now heads QS's executive MBA product division. Prior to this, Sophie worked for the Kellogg-WHU Executive MBA Program in Germany, and the New York Institute of Technology and World Education Services in New York City. Sophie specializes in higher education marketing & recruiting, research, and executive education.