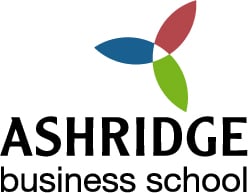 The following article is sponsored by Ashridge Business School. Check out its MBA program.
Innovation is a necessary business skill – not just for entrepreneurs but also for managers. Learn about six innovation skills you need for business success.
"Innovation is necessary in all business life", states Matt Copeland, who leads the innovation module on Ashridge Business School's MBA program. "Because things are so easily copied, and the transfer of knowledge across the world is so quick, if you don't continue to innovate, then your competitive advantage disappears very quickly." That's why Copeland feels that innovation is a business imperative.
Several innovation skills are needed to take an idea from conception to completion – skills that you can hone through an MBA program, with the information, study time and resources on offer. Here are some of the skills that Copeland feels are an important part of successful innovation.
1. Implementation skills
While many of Copeland's students expect to spend the entirety of the innovation module developing "crazy, new, unseen, ideas", he states that innovation is also for doers, and not just the remit of creative types. "Having a good idea is worth nothing unless you do something with it."  Beyond coming up with an idea, there is a whole set of implementation skills associated with putting your idea into practice and bringing it to market. Knowing how to select the right idea as well how to use that idea to capture value are important components of these implementation skills.
2. Problem solving skills
There are several different types of problem solving skills involved in innovation. The first is the ability to identify the nature of the problem your product or service will be solving. "Often we try and leap to a solution without understanding the real base problem. If we can distill the problem down, it's a lot easier to take solutions from other industries or solve the problem yourself." The second is creative problem solving skills. Much of what Copeland does with his students involves getting them to challenge and break their thinking patterns, so they can approach problems in different ways and ask different questions. Innovators need to be able to approach problems in different ways, instead of merely doing things the same way or imitating their competitors. An MBA can help with this, as it exposes students to alternative methods and views.
3. A curious mindset
Innovators always need to be asking questions in order to come up new ideas and ways of looking at problems and improving their products. Therefore a curious mindset is at the heart of innovation. One way innovators can come up with incisive questions is by observing the world around them. An ability to ask unconventional questions is also imperative. "We all tend to approach problems in very similar, structured, analytical, straightjacketed ways. So [in the Ashridge innovation module] we're just trying to find ways and mechanisms for [students] to ask different questions and look at things from a slightly different perspective."
4. Observational skills
Innovators come up with ways to solve problems by observing the world around them. Key observational skills include noticing innovations in other industries that can be applied to yours. It also includes observing how your customers use your products, so you can come up with ways to make their lives easier or opportunities to make more money.
5. Technology skills
While it is possible to consider technology as innovation in itself, it should primarily be considered as a set of tools to facilitate further innovation. Beyond being tech savvy and knowing how to use a computer, Copeland states that innovators need to try using different forms of technology: "There are lots of [new technologies] to help companies and individuals innovate which are changing and coming up all the time. And the only way I get to be able to use them and become proficient with them is by playing with them, and that's what I encourage the students to do as well."
6. Collaborative skills
Collaborative skills – including the ability to set up global cross functional teams – allow innovators to spot opportunities more easily by widening their net to more diverse inputs. Collaboration allows you to be plugged into different networks across industries and across the globe. Collaborative skills also help with managing innovation. This includes being able to manage different personality types in order to get more diverse inputs from your team. Sometimes it's the quiet thinkers who have the best ideas and not the loud people in the group. An innovator needs to know how and where to utilize the skills of his team members, and get the best out of them. Innovation isn't just about strategy, it's also about relationships and collaborative skills can help you build these relationships.
This article is sponsored by Ashridge Business School.