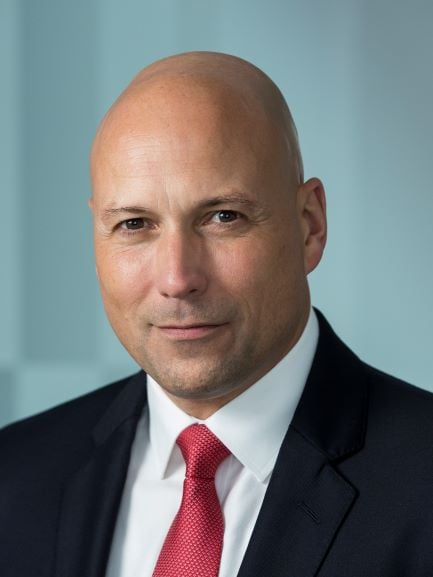 Andrew Zdunich is a former Canadian Army Colonel, who founded his own international security consultancy firm, Talos International Services, in 2014. He speaks to TopMBA.com about his career journey, his decision to study for an MBA, and his plans for the future with his business.
Tell me about your experience in the army and how you moved from that to owning your own business.
I joined the army when I was 18 after being accepted to Military College. After graduation, I served as a tank officer in a French-Canadian regiment, an equerry to the Governor General, instructed at our armour school, and commanded a reconnaissance regiment in the reserve. During a 26-year military career, I served throughout Canada, Bosnia, the Central African Republic and Afghanistan.  During my last tour of the latter, in 2012, I led a multinational directorate in a front-line NATO mission. It was a career high, and the perfect time to retire.
Within a month, I was in Dubai and Libya as a Regional Director for one of the world's largest security companies. A year and a half later, having met my fiancée (who is from Edinburgh), I moved to Scotland and established my own security consultancy.  Running your own business is challenging and at times I questioned whether I had the means and drive necessary to make it successful.
I looked to the MBA to tell me what I didn't know about business in general. I also hoped it would reaffirm I was on the right track as an entrepreneur or, failing that, equip me with the tools to do something else.
How did you find the application process?
It was surprisingly easy. On a visit to Cambridge, I'd felt the spark of being around a university again. One afternoon I began looking at the University of Edinburgh Business School website, initially thinking about the part-time Executive MBA. But when I saw applications were still open for the full-time programme, I liked the idea of pushing hard and finishing in a year. I came out of my den a couple of hours later and said to my fiancée, "I've just applied for my MBA". Surprise!
Honestly, I didn't think I'd be accepted. The University of Edinburgh ranks among the top 25 in the world, and the MBA is among the top 80. I am also an older student without any formal business studies background. Nevertheless, I emphasised what I could contribute to the programme and cohort with my background in strategy and leadership, learned in challenging areas and circumstances.
Not only was I surprised to be accepted, but to be awarded the highest leadership scholarship and then be elected as a class representative, were all marks of recognition I am very grateful for.
Obviously in your career you've gained many skills that equipped you well for your MBA, but was there anything about the MBA that was completely new to you?
I hadn't gone through any type of mathematics or finance exams in decades. Also, my previous degrees were in a military setting, so I have been experiencing civilian university life for the first time, approaching 50 years old, and thoroughly enjoying it - maybe even a bit too much!
Some think MBA students need a business and numbers background which I don't have. But the programme is all about challenging yourself, having the space to try new things and making mistakes in a safe environment. It also teaches you to look to others for help - being successful anywhere requires more than individual effort.
There's a fellow student in your MBA cohort, Kelsey, who also has a military background. But you have more in common than just a similar career history- tell me more about that.
It is such a small world! On the first day of the course, I learned Kelsey had served as a Captain in the US Air Force and we had been in Afghanistan at the same time in 2012. We were sharing some of our pictures from our time there and she suddenly said, "I remember seeing you at that camp!" I suppose there weren't many bald Canadian Colonels walking about.
Despite our shared background, our experiences, ranks, countries and lengths of military career are quite different. Listening to her perspective, so fresh from service, is like hearing my own thoughts from years ago. I can see how different I've become. It's also a reminder not to forget the basics, even though my experience has grown.
With your MBA, do you think you're going to stay with the business you built, or can you see yourself pivoting away from it at all?
It's important to keep all your options open, because circumstances change quickly. The MBA gives you that flexibility. It has reinforced that I enjoy the autonomy and having responsibility for my own business, and there is no black magic involved in being successful.  It has been the accelerator I wanted, both personally and professionally. It has helped me shape plans going forward. It's been an investment in myself, but also in my company.
Is there anything that you were positively surprised about by the MBA at Edinburgh?
I've didn't expect to feel rejuvenated! The University is such a big part of Edinburgh and it's been wonderful to be 'inside' the institution. The staff have been wonderful, right from the application process onwards. I've enjoyed the quality of the lectures, and how the school gives you all the tools necessary to succeed in the programme. The professional development component was also a draw for me, and it's a sustained focus throughout.
Is there any advice you would give to future MBA students?
Some approach the MBA having already made a decision about what they are going to do, and sometimes it's harder for them to shift out of preconceived notions. I recommend coming into the programme with an open mind. Let the course generate interest and guide you.