Articles with tag 'Sponsored content'
'
TOP
MBA
Sponsored content by date
 For those who are ready to take their career one step further, we spoke to an expert to find out why the Executive MBA is still a viable option even amidst the coronavirus pandemic. 
The MBA isn't just for those with a business background. Engineering graduates would do well to consider an MBA if they want to move into a managerial position later in their careers.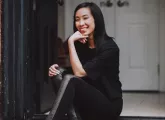 The MBA can provide a wealth of knowledge and skills you need to help take your business venture to the next level.