Karthik Gudipaty 
So near, yet so far! Despite our best efforts and a considerable fight, team Manchester Business School came in third at the Sustainable Venture Capital Investment Competition (SVCIC) at Kenan-Flagler Business School, University of North Carolina. Despite this, it was really heartening that the entrepreneurs rated us as their number one choice. All in all, the experience was really enriching for us as a team. As we returned from the competition, we felt happiness tinged with great sadness. Our journey as a team had ended and what a journey it was! 
Venture capitalists in a real life Dragons' Den
The venture capital competition, hosted by Kenan-Flagler Business School, can be best described as taking part in Dragons' Den (Shark Tank for US readers). Each team takes on the role of a 'dragon', or venture capitalist, listening to the entrepreneurs' pitches, analysing their business plans and ideas, and deciding whether to invest. Apart from the fact that, unlike the dragons, we don't actually have millions of pounds to invest in the ideas, our decisions are assessed and marked by a panel of real-life venture capitalists. As part of the process, we have to interview the entrepreneurs, value the business we choose to invest in, lay out the terms under which the investment would be made, present our decision process to the judges, and face an intensive question and answer session.
Months of preparation for Venture Capital Investment Competition
Our journey to Kenan-Flagler Business School started in September 2013, just as we had began feeling our way through this amazing MBA, unsure of everything around us, but with tremendous confidence in our abilities. Five of us (Joseph English, Rishika Duda, Liam Wadsworth and Peter Scolley) joined forces to participate at the school Venture Capital Investment Competition (VCIC), a diverse and motley crew with big personalities. From the first meeting, we decided that we were united and 'in it to win it!' – let battle commence! We made it through to the school finals after an intense preliminary round which was driven by the brilliance of a couple of our teammates, while the rest of us were left awestruck and motivated to contribute going forward! The gruelling 48 hours that culminated in the school final ended in painful sorrow for our team as we came second. It hurt that we had just missed out on a chance to represent our university at the international VCIC in London, but we were happy that Manchester Business School would be well represented by our classmates who took the first prize. 
Two months went by and as our hectic MBA priorities took over, we thought that our journey had ended. Then out of the blue, we were given the chance to represent our university at the SVCIC competition! Our happiness knew no bounds. We quickly ditched our Christmas plans and started focusing on the competition which was to be held on Valentine's Day in 2014. We practised and practised and sacrificed personal appointments, sleep and rest, with the sole aim of making Manchester Business School proud. Professors Malcolm Smith and Francis Chittenden were very gracious to take time out of their hectic schedules to arrange a mock competition and provide us with feedback. Three days before we were due to fly out, we received the plans we needed to review and the whole process was kick-started into motion: due diligence, valuations, term sheets and presentations. Then, the night before we were to fly out, news of the worst storm in the history of the East Coast of the USA arrived and not even Kenan-Flagler Business School was safe. Our flights – and indeed the competition – were cancelled; it was heartbreak on Valentine's Day!
Fortunately, the competition was rescheduled just in time for our week-long mid-term term break. We had to collect ourselves again and get the process back in motion. This time however, as we had done all the work preparing for the original competition date, it was a case of revisiting and refining our deliverables rather than reworking them. This brought its own set of challenges as at times, we spent a lot of time deliberating on decisions that we made a month ago!
(Read about an MBA students' experiences when they are faced the dragons and won)
The competition at Kenan-Flagler Business School
An adventurous flight to North Carolina notwithstanding, our experience at Kenan-Flagler Business School was fantastic. We were awestruck at the surroundings and the fact that we were thousands of miles away representing Manchester Business School! The big day arrived and we spent the morning listening to the entrepreneurs' pitches, questioning them, revising our output and then presenting to the judges. As MBAs, presenting to an audience is part and parcel of the coursework, so comes as second nature – we are trained to do it on a regular basis as part of our course. However, the moment got to me and nerves that I hadn't felt for years began to show during the presentation. The question and answer session also wasn't smooth sailing, as the venture capitalists were particularly interrogative about a few issues within our valuation and term sheets. A sense of foreboding developed within the team as we were convinced that all was lost. But when we met the judges and the entrepreneurs, we were pleasantly taken aback as a number of them gave us their highest scores. Even though they could see our nerves, they took them as a positive sign: they could see that this meant a lot to us!  Getting valuable feedback from real venture capitalists and entrepreneurs will remain with us forever – as will the entire experience! This journey transformed us all and will be cherished by us for the rest our lives!
The competition was a great opportunity to apply the Manchester Method. This 'learning by doing' principle has given us the skillset to approach challenging projects such as this and lead teams. We applied the negotiation skills we've learned on the program, and Professors Malcolm Smith and Francis Chittenden invited real VCs to share their experiences and insights into the world of Venture Capital, providing an ideal platform for us to learn.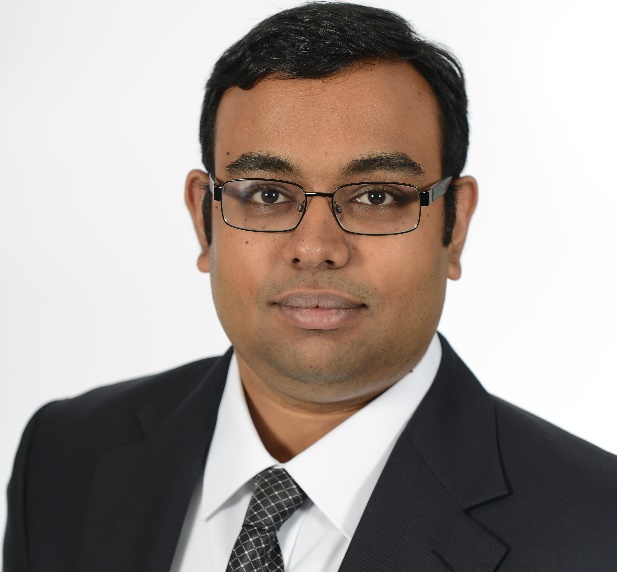 About Karthik Gudipaty
Karthik is currently pursuing an MBA at Manchester Business School in Manchester, UK. He hold a master's degree in electronic and communications Eengineering from the University of Bristol in the UK. He has spent his career thus far working as an engineering consultant in the rail sector in the UK. In his spare time, he enjoys reading and following the world of football and cricket.