Blog Posts with tag 'Apple'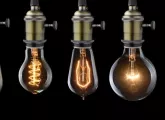 Does an MBA in IT look impossible with a liberal arts degree? Find out how Jeremey Schifeling, owner of Break into Tech, landed a marketing internship with Apple. 
The top MBA employers in the US have been named, with Google, Mckinsey & Company, Apple, and Amazon, and Bain & Company all featuring well in the ranking.
There is no content in this category to be shown.